Home
> Events and Activities > Upcoming Workshops
Upcoming Workshops
---
by Dr Heng Tang Tang

This workshop, which consists of two sessions, aims to clarify common myths around differentiated instruction (DI) by engaging with the key principles of DI. By drawing on findings from Dr Heng Tang Tang's research on teachers' implementation of DI in Singapore, we will explore how DI can be enacted in the Singapore context. Participants will also be introduced to some common challenges of applying DI to the Singapore context and discuss ways to overcome them.
This is not an entry-level workshop - participants are expected to have a basic knowledge of DI.
Participants must attend both sessions on the two days to complete the workshop.
The registration form can be downloaded here:
Registration Form
.
Please email to
ascdadmin@work-solutions.com
for more information. See you soon!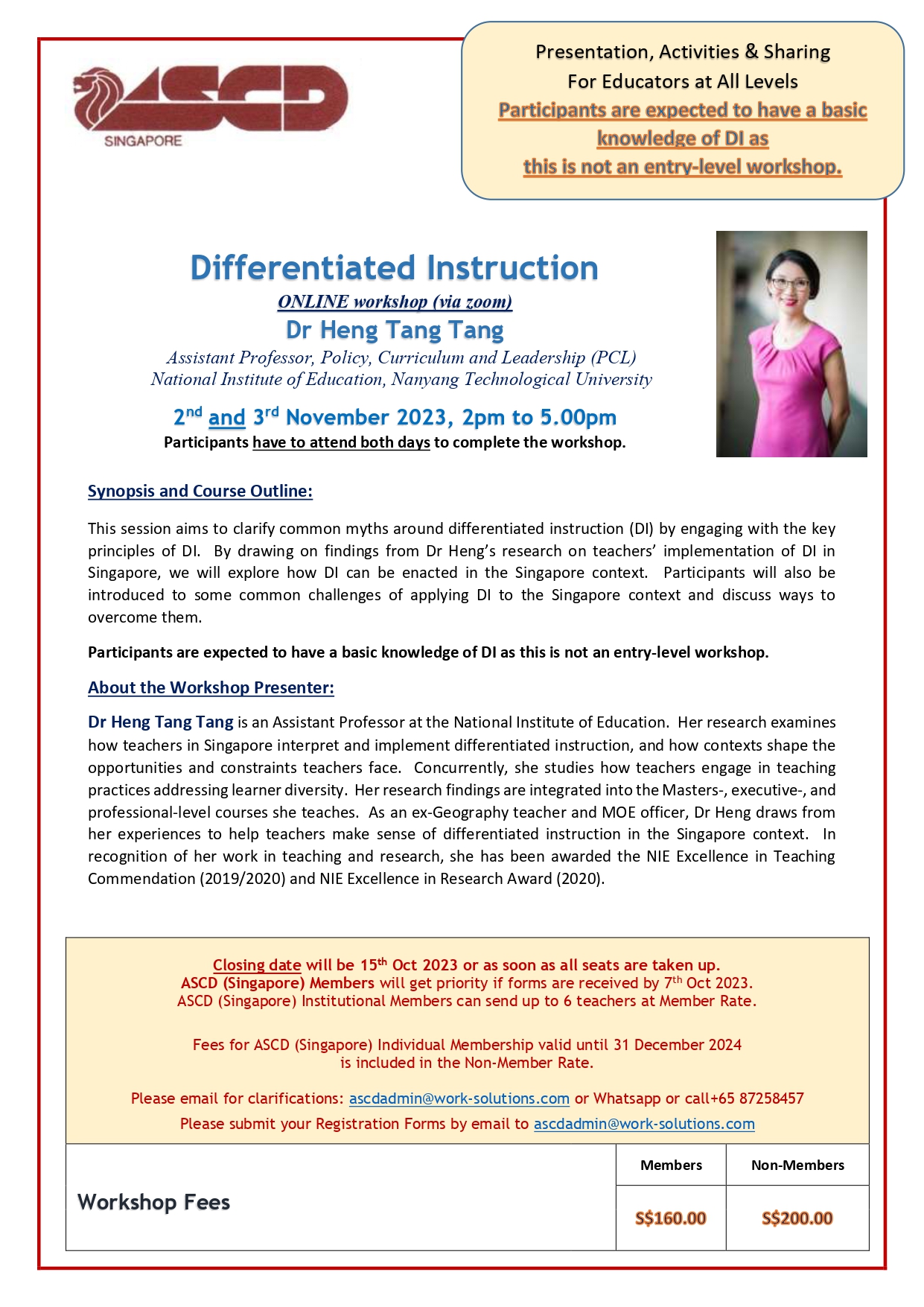 ********************
The Station Rotation Model: Make Time for Small Group Differentiated Instruction, by Dr Catlin Tucker
Explore how the Station Rotation Model can help you create more opportunities to work directly with small groups of students, individualise scaffolding and support, differentiate instruction, move feedback into the classroom, and allow students to control the pace of their learning.
During this hands-on, practice-based session, Dr Catlin Tucker will highlight strategies for designing dynamic lessons, provide tips for making the most of your teacher-led station, review grouping strategies, and encourage you to move feedback and assessment into the classroom.
This workshop will cover the following:
- The Station Rotation Model
- Strategic use of video instruction
- Role of data in designing accessible and equitable learning experiences
- Empowering student agency and choice
- Modification of traditional station rotation
Only 50 seats available!
The registration form can be downloaded here: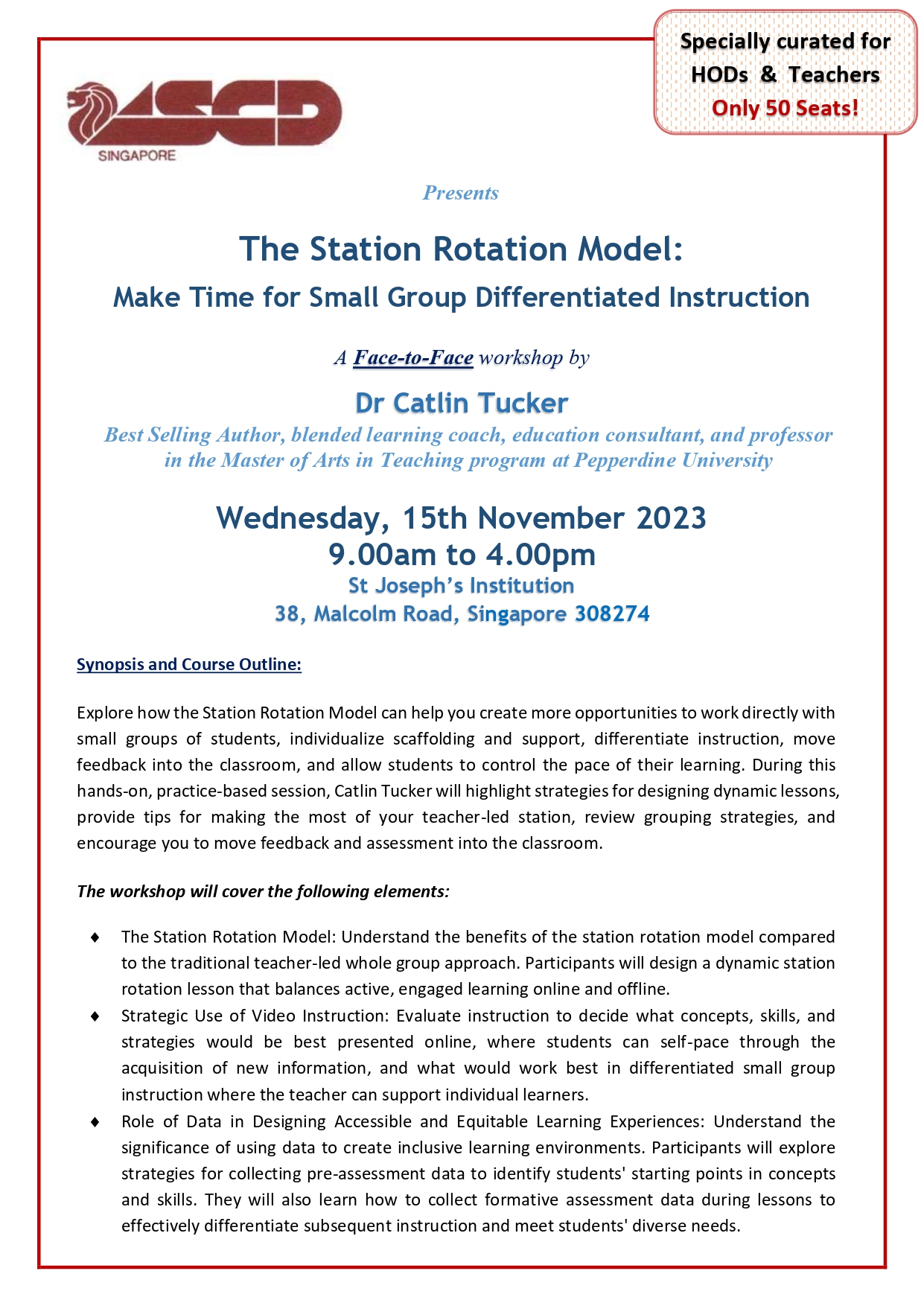 Here are some of the exciting events planned for 2023!
Details will be shared here when they are available.
********************