Home
> Events and Activities > Upcoming Workshops
Upcoming Workshops
(November 2022) Update on the November workshops
(November 2022) Five Workshops in November
---
Update on the November workshops
We've received much positive responses for our workshops in November, and some are full, or nearly full. Thank you for your support.
Here's an update on some workshops that are still available.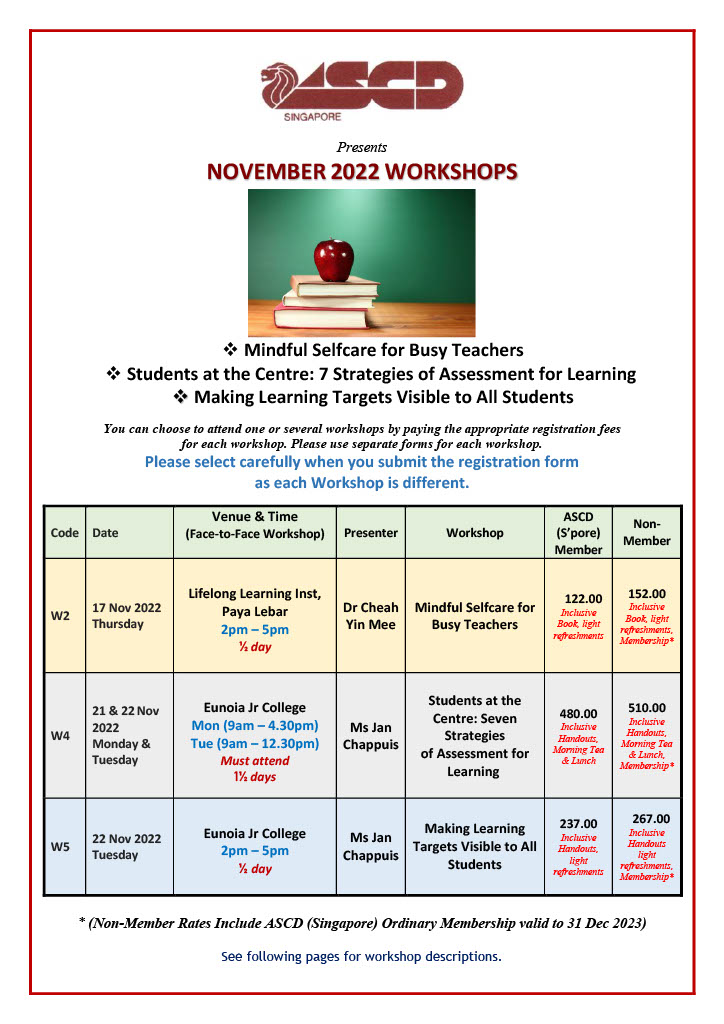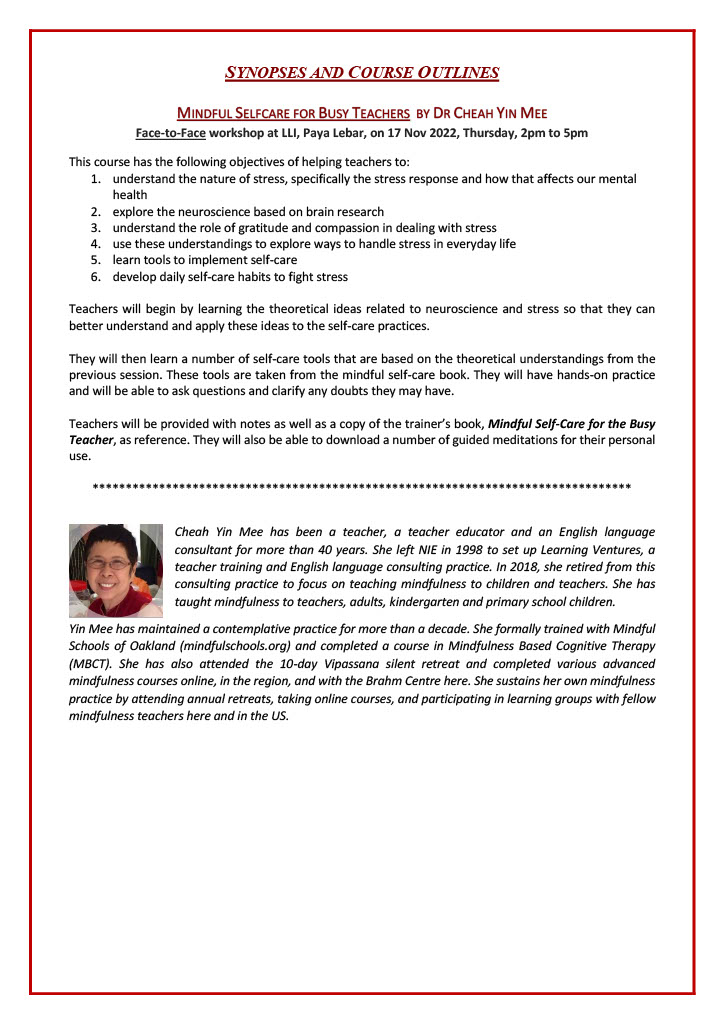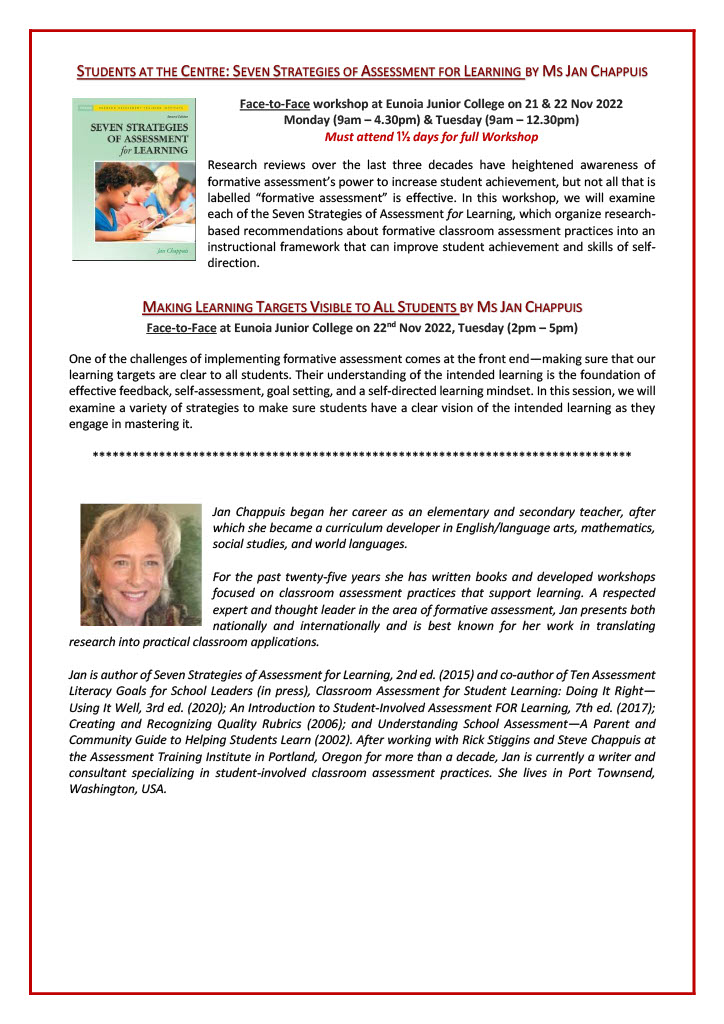 ********************

Five Workshops in November
This November, our top experts will be holding workshops on various topics like differentiated instruction, mindful self-care, improving the quality of feedback, strategies of assessment for learning and making learning targets visible for students.
You can choose to attend one or several workshops.
Full details can be found below.